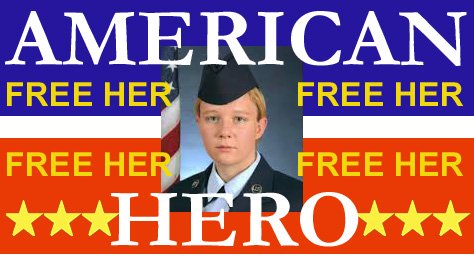 Reality Winner, a contractor with the National Security Agency (NSA) turned whistleblower, has been in prison since 2017 for releasing information about Russian interference in the 2016 election.
Winner leaked classified information to the The Intercept to warn the country of Russian hacks into our election system and possible manipulation of election results.
The classified intelligence report leaked to The Intercept reports that Russian Military Intelligence executed a cyberattack on at least one U.S. voting software supplier and sent spear-phishing emails to more than 100 local election officials just days before the November 2016 election.
The NSA report described the Russian plan was simple: pose as an e-voting vendor and trick local government employees into opening Microsoft Word documents invisibly tainted with potent malware that could give hackers full control over the infected computers.
The NSA analysis does not draw conclusions about whether the interference had any effect on the election's outcome and concedes that much remains unknown about the extent of the hackers' accomplishments, as reported by The Intercept.
Instead of being rewarded for her public service as a whistleblower who alerted the public and election officials to vulnerabilities in our voting system, she was demonized by President Trump. He viciously made sure she was treated like a dangerous traitor, denied bail, prosecuted under the Espionage Act, and buried in federal prison for the past five years.
Trump did not want people to know Russia was helping him so he called it "fake news." Then he asked Russia to find Hillary's missing emails on national television and they did.  Contradictions and lies never seem to bother Trump.
Winner's prison sentence was the longest ever imposed in a federal court for leaking information to the media that in no way was damaging to national security.
She is serving her sentence in Carswell Federal Medical Prison in Fort Worth, Texas where one inmate died from COVID and the prison is ill-equipped to stop the spread of the contagion.
Billie Winner Davis, worried about her daughter contacting COVID-19 in prison, had attorneys to filed a compassionate release request for Reality to serve the rest of her sentence at home. Judge James Randal Hall denied the request in April 2020.
In August 2020, Winner tested positive for COVID along with 510 female inmates at the prison. The facility has one of the largest COVID-19 outbreaks in the nation, with 40% of the prison population infected, as reported by the HuffPost.
She has since recovered and looks forward to her release date of November 2021.
"My daughter Reality Leigh Winner is still in prison. Her crime was to warn us about an attack on our voting system, our democracy, yet she is punished more severely than those who attacked it," Billie Winner Davis, said on Twitter.
It is time to free Reality Winner, please call your Senators and Congressional representatives (202-224-3121) and ask for Winner to be released to her mother's home now.
An upcoming biographical film titled "Winner" will dramatize the life of Reality Winner. The film written by Kerry Howley and directed by Susanna Fogel is in production and a release date has not been announced.
By Gloria Tatum